The MN DNR just released a great new website with virtual tours of many state parks.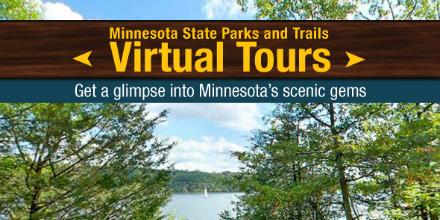 You can choose one and it will show you a panoramic view of beautiful spots in that state park. It's excellent. It's a great way to get a preview of what that state park is like and to help determine where in each park you should visit.
For example, you can see a 360 degree view from the new bridge and J. Cooke State park.
Or the view from the tower on Mt. Tom at Sibley State Park
Or the headwaters of the Mississippi river at Itasca State Park.
Go.